The PitchBlak x Pharoahe Monch show at Duke University was a resounding success. Here are a few shots from the the trip. I love Durham so much and have been there many times, but it was my first time seeing the Duke campus. It is quite lovely, but GO TERPS!
Sunrise at JFK
Had to leave the house at 5:30am to make our 7:45 flight. The best part (only good part?) of JFK is catching a sunrise!
Coffee & Cymbals
My airport asthetic is basketball warm-ups.
NSFW
Drums are so awesome, you guys.
Yamaha Custom Maple
Loved the backline kit I was provided with. I even had my own tech! Brought my own cymbals and SPD-SX.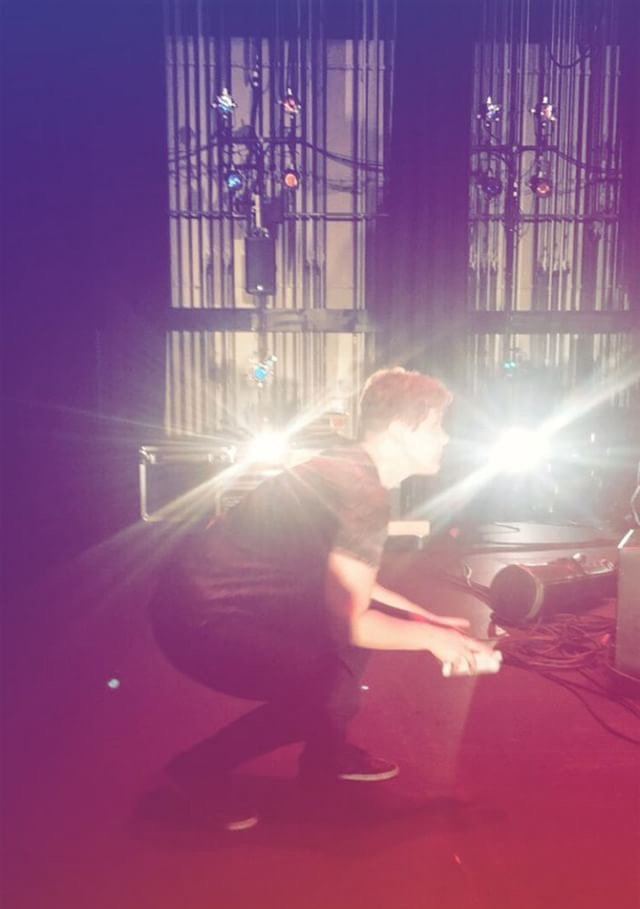 A shot of getting the shot
Sweeney Brass
Our friend Scott Sweeney runs a brass shop in Raleigh. He is the sweetest guy and all the brass players rave about their horns after he tweaks them. He gave us all some swag!
Homeward Bound
Flying over Ocean City, MD, a favorite travel destination of all Marylanders!